Agnihotram-2022 Registration
April 29 @ 10:30 am

-

April 30 @ 3:00 pm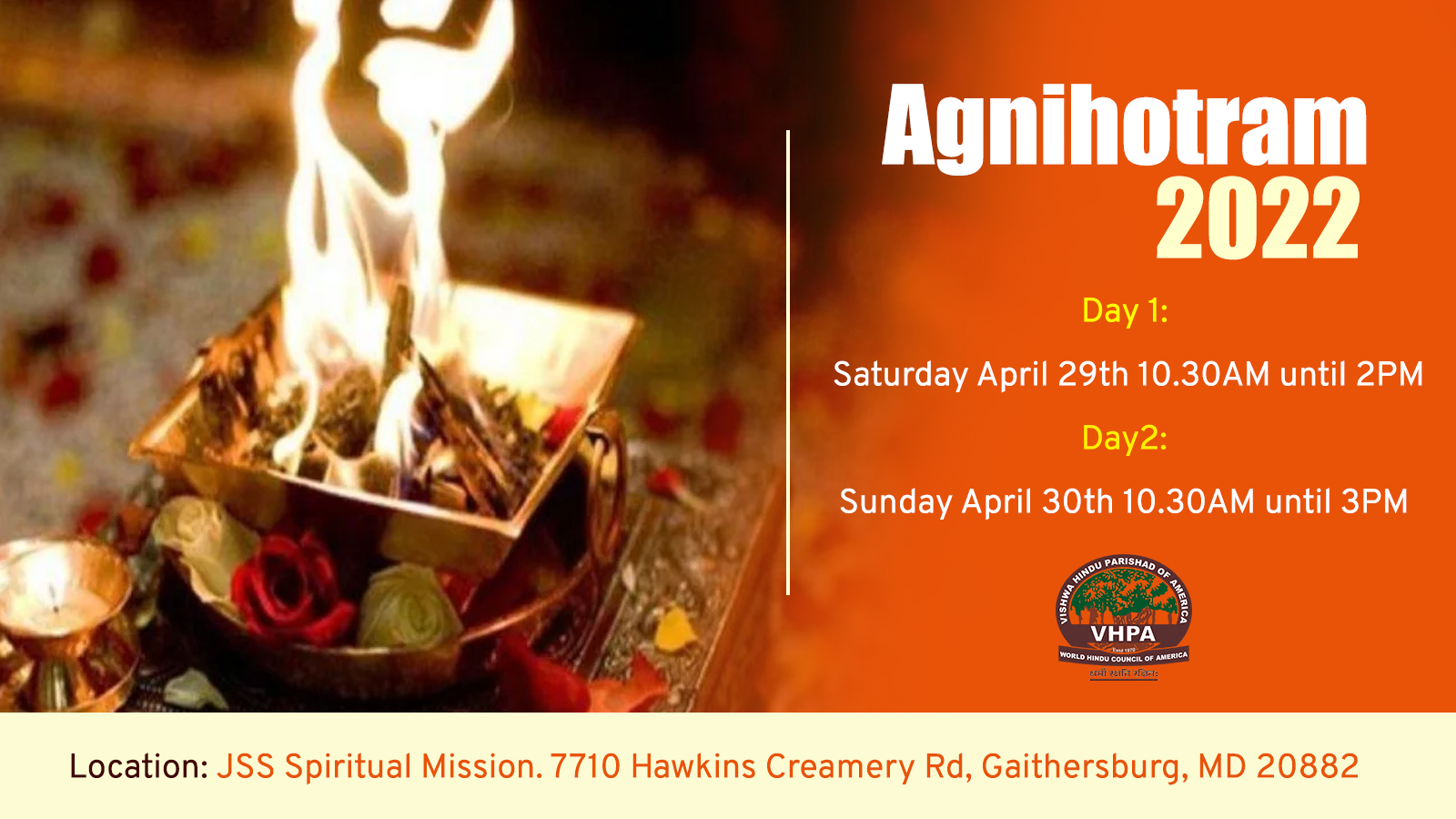 Date: Day 1:  Saturday April 29th 10.30AM until 2PM &
Day2: Sunday April 30th 10.30AM until 3PM
Location: JSS Spiritual Mission. 7710 Hawkins Creamery Rd, Gaithersburg, MD 20882
 The goal of this program is for the participant to learn how to do Homam Fire Ritual responsibly at your own private spaces to obtain access to that which cannot be touched with your five senses. This can then be available to you and any loved ones around you.
The Registration and the class training itself is free. Donations can be given to JSS temple hosting it or to any charity of your choosing which need not be disclosed to us. This is the goal of Satvik style by our Guru Dr. Manish Pandit.
Homam kits are available to purchase at the end of registration for your convenience through a vendor. However, you are welcome to purchase similar kits on your own and attend the class or bring your own kit if you have one.  The kit is available to be purchased as on the instruments needed and material separately, or bought together as well. This is offered as convenience and no transactions are shared to the organizers of this.
Please register only if you are serious to learn and be part of the program. Any cancellations, please let us know atleast one week before the program date, so we can give space to others.