Celebration for upcoming grand Shri Ram Mandir at the Ram Janma Bhumi, Ayodhya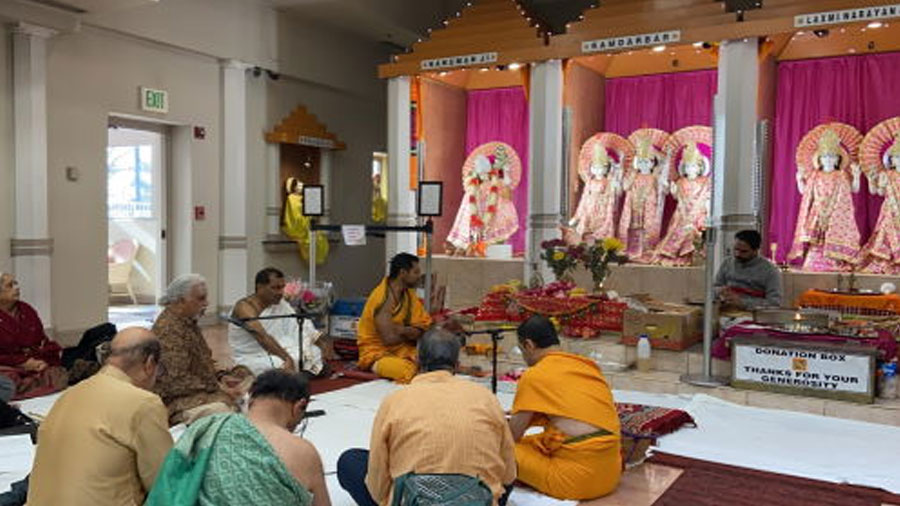 W

orld Hindu Council of America, Washington DC Chapter hosted grand celebration for upcoming grand Shri Ram Mandir at the Ram Janma Bhumi, Ayodhya, on Dec 07, 2019, and marking the end of five centuries of colonial subjugation of Hindus, as the Supreme court formalizes Hindu demands on Sri Ram Janma Bhoomi.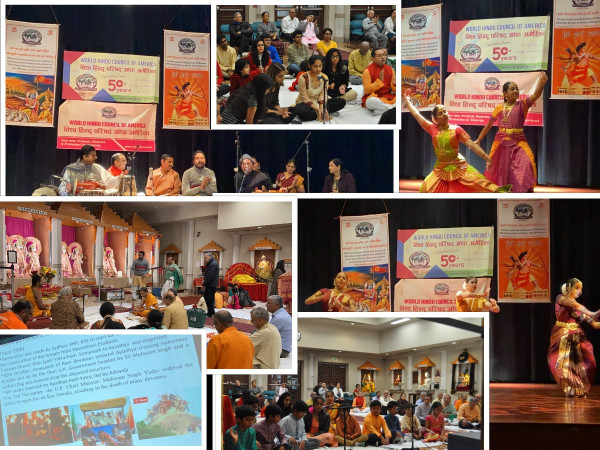 The event was hosted at a Hindu Mandir in greater Washington DC area, and was attended by over 400 participants throughout the day.   See the events through pictures in this link.
We thank all the participants for being part of this historic event.
The event started at 9:30 AM with Vedic Puja, Paat, Bhajans. Devoutees of Sri Ram ji chanted  Ramayan  Dhayana Slokas, Rama Janana, Sita Kalyana, Rama Pattabhisheka and Mangala (Photos of Puja/Paat link).  Thereafter children from Samskruth Bharati recited Sri Ram Raksha Stotras. (Photos/ videos of , Ram  Storas, Hanuman Chalisa).
At noon Bhagwan Sri Ram jis' grand Aarti was performed in-front Sri Ram's deity, and later Prasad/food distribution was served to all participants throughout the day. (Aarti photos/videos links) .
In afternoon Bhajan Keertans  related to the praise of lord Rama was organized. (Bhajan videos Links). After Bhajans, sessions on history of Ayodhya and relevance of  adopting values from the life of Sri Ram ji in our own lives was presented to audience (Presentation photos/ videos links)..  Between 3-6 pm, many accomplished classical dance performers from ten professional dance academies in the DC metro area, presented enchanting dance dramas on Sri Ram and Raamyan (Raamayan dance performances link).
During the program, historic video capturing the sacrifices of millions of devotees throughout the history, and in the modern times also, to liberate the Sri Ram Janma Bhumi from the barbaric invaders were presented. Prayers were offered to those devotees who sacrificed their life for Sri Ramji and his ideals. (Ayoydhya History presentation & videos links)
We are thankful to all participants; volunteers; performers of Vedic Puja Paat; children and youth singing Sri Ram Sankeertans, Shlokas; Bhajan Keertan singers; professional dance academy Gurus, and performers,  who put together the enchanting dance performances in a short notice;  and all who made this great event possible, to commemorate lord Rama's legal victory, and to celebrate on the upcoming grand Mandir at Sri Ram Janma Bhumi, Ayodhya.
As remarked by some of our senior volunteers, we need Tan, Man and Dhan to organize better and bigger programs like this to preserve, promote Hindu Dharma, and culture.  You may consider being part of our mailing list; and donations to support such events are certainly welcome.
Event Details:
DC Chapter of the Vishwa Hindu Parishad of America (VHPA-DC)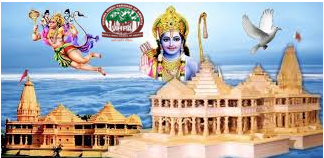 Invites All to Celebrates the Upcoming "Shri Ram Mandir" in Ayodhya
Date: Time: Saturday December 7 2019; 9:30 AM to 6:30 PM
Place : Hindu Temple, 10001 Riggs Road, Adelphi MD 20783
Schedule :
9:30 am to 12:30 PM : Puja, Jap, Yagnay for Sri Ram Lalla Virajman
1:30 – 2:30 : Bhajans, Ram Gunagaan by various groups
2:30 – 3:00 : Presentation on the Historic Ram Janma Bhumi event
3:00 – 6:00 : Dance, Drama on Ramayan, and more by different groups
Note: Food/Prasad will be available to attendees
The Event is in Celebration of upcoming Grand Shri Ram Mandir at the Ram Janma Bhumi, Ayodhya,
For offering our prayers and support to help building Grand Ram Mandir at Sri Ram Janma Bhumi Ayodhya