Namaste!!
On Jan 28, 2019, Hiren bhai Patel, World Hindu Council of America (VHPA), DC Chapter volunteer, one of our brother from another mother, our finest foot soldier, karma-yogi left this materialistic world towards his onward journey.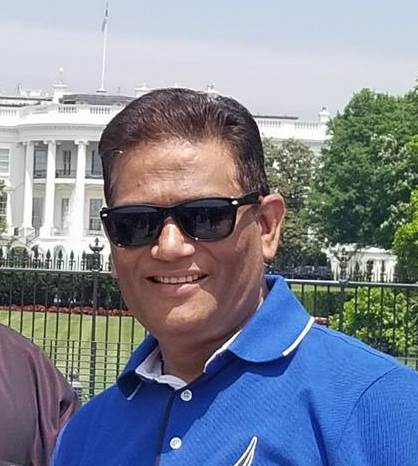 Many of us in DC metro area have known him for at least past 5+ years. For past 3 years he was the main POC / Chef at our Shantineketan Family camp. He would initiate camp food cooking planning 3 – 4 months in advance. A month prior to the camp he would take personal days off from work to shop for food supplies at commercial depot; a week prior to the camp things would be ready. All this was done purely out of seva-bhav. That is how punctual and committed he was towards Dharma.
For past 2 years he had been instrumental in ensuring our College Park Student Housing was well maintained. Should there be any need, he would stop by before or after his work.
During 2018 World Hindu Congress (WHC) Chicago congregation he was one of the kitchen-soldier ensuring 2700+ attendee got the best cooked hot food on time, every time.
In addition, he was also one of the player who helped raised cricket team Fusion as part of Support-A-Child (SAC) Charity Cricket League.
Hiren bhai left behind his wife, and young son who is in his final year of college. He had some satisfaction of having his daughter married and settled in Texas.