Competition: Leadership & Management Lessons from Ramayana
October 1 @ 8:00 am

-

December 15 @ 12:00 pm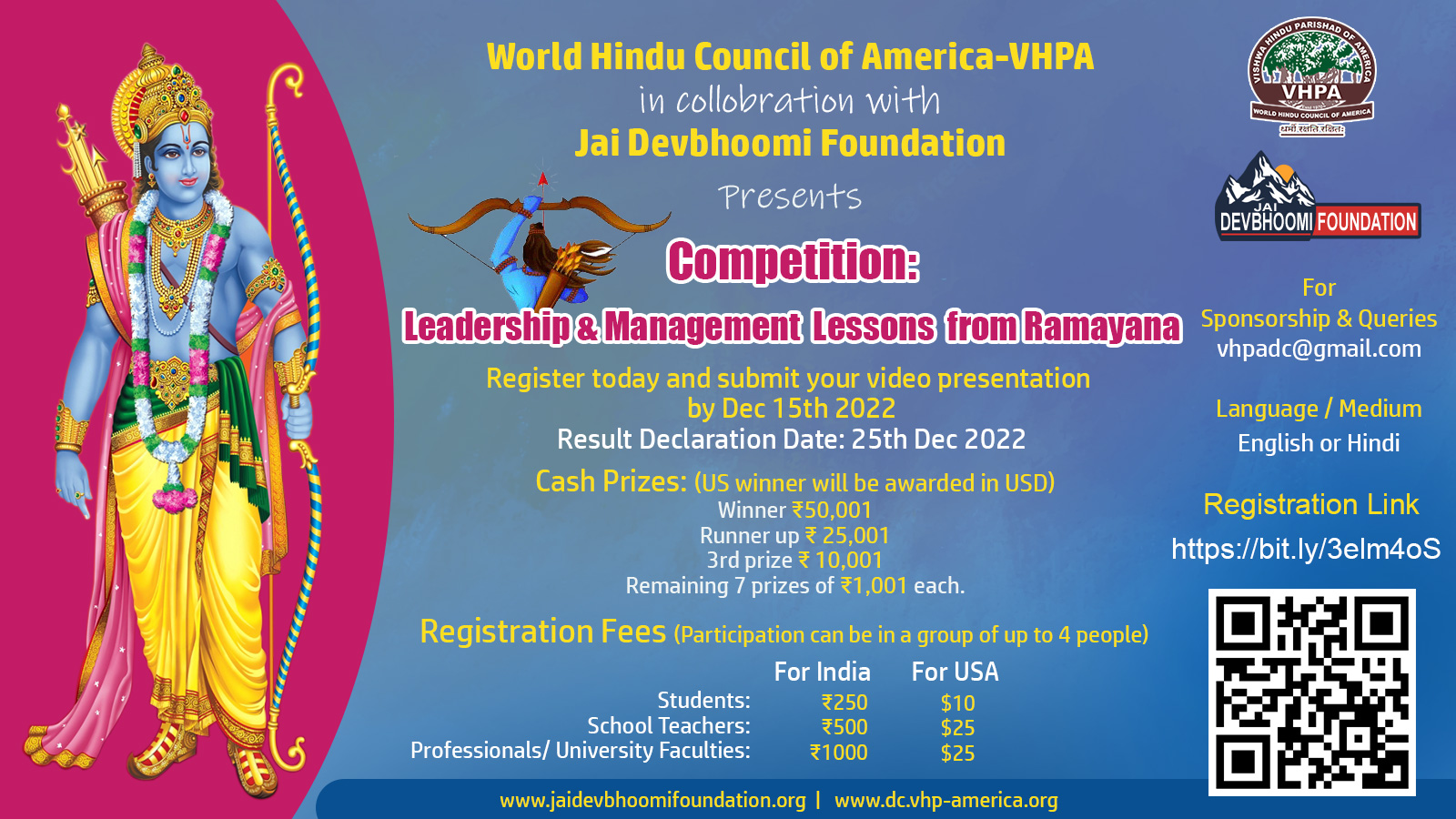 Centuries ago, our epics like Ramayana and Mahabharata provided numerous leadership and management lessons, many of which are incorporated into today's modern practices. Today many of the Santana Dharma families follow these processes leading successful joint families. You're invited to produce a video and upload sharing perspective on leadership and management lessons from  our Ramayana. To reach wider audience across the globe, use of Project Management Institute (PMI) terminologies is highly encouraged. Evaluation Criteria for the video presentation:
You're expected to perform your own research, provide references sharing a minimum of 4 slokas / incidence / episodes to prove your points.
Use of PMI terminologies is highly encouraged.
Good to have – why should one read Ramayana on a regular basis?
Video length is expected to be between 20 to 30 minutes only.
End goal:
 Raise awareness among management folks across the globe to quote our epics like Ramayana and Mahabharata. This competition is an opportunity for the Sanatana Dharma followers to share their thoughts based on Ramayana.