Germantown Bal Vihar Hindi school is an educational program of World Hindu Council of America. Hindi classes are held for kids of various age groups at Germantown, VA. We teach children Hindi by immersing then in Hindi and Indian culture. Classes follow Montgomery county school schedule. New sessions start in September and go on till May.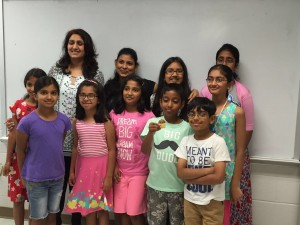 Location: Germantown Community Center, 18905 Kingsview Rd, Germantown, MD 20874
Day and time: Sunday 3pm-4:30pm
New sessions start in 2nd week of September 2016. If interested in registering your child, contact us.